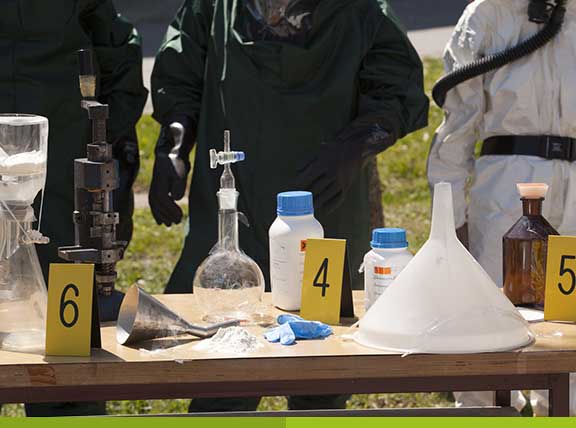 If you are dealing with a meth lab cleanup, call Fundisa Restoration at (844) 386-3472 or send us an email to schedule our services. Do not try to remove a methamphetamine lab own your own as they are extremely toxic and highly volatile.
Meth labs involve a variety of chemicals and conditions. Fundisa Restoration has the knowledge and experience required to properly remove meth labs and restore your property to its original condition. We know how to assess and address the areas and systems compromised before, during, and after the methamphetamine manufacturing process.
Our Meth Lab Cleanup Process
Fundisa Restoration has extensive experience in preliminary assessment interpretation and execution, equipment set up, bulk removal, decontamination methods and chronological documentation of site progress. We are not just a single clean-up meth lab contractor; we are a specialty environmental company. You can count on us in the event that any additional hazards of asbestos, lead, mercury or mold are found at the site.